Great Eastern's Benefits for Members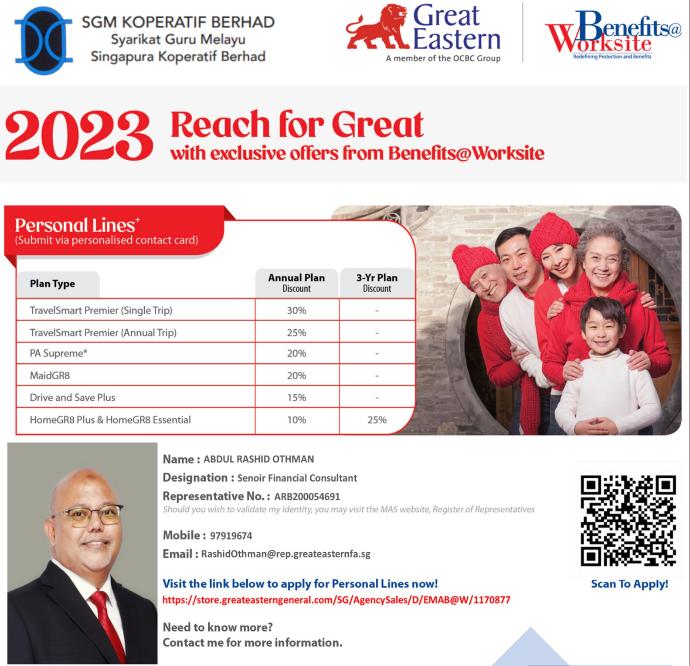 SGM x Great Eastern
Great Eastern is offering our members exclusive discounts for selected insurance premiums and financial talks.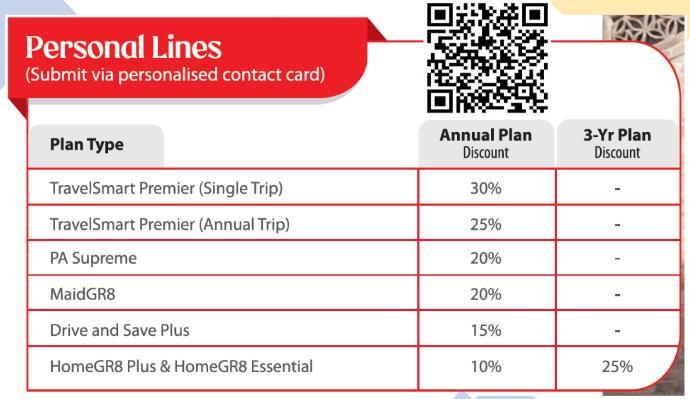 A more in depth view of the discounted plans
Are you planning to travel overseas? Do you have a domestic helper taking care of your home? Are you a car owner? No need to worry! We've got you covered with our comprehensive plans, available at a discounted rate.
Scan the QR code or CLICK HERE to get it at a Corporate Discount rate.