1 April 2023 | 10 Ramadan 1444H

Subuh

5:48

Syuruk

7:05

Zohor

1:10

Asar

4:16

Maghrib

7:14

Isyak

8:22
Special Loan Promotion
Ramadhan Edition
In light of our blessed month of Ramadhan, we, at SGM are treating our members to a lovely loan promotion up to $10,000 at 3% per annum.

All NEW loan applications are in the process of being converted to align with Shariah requirements.
Promotional Period is from the start of Ramadhan, 23rd March 2023 till the end of Syawal, 20th May 2023.
We look forward to help and serve our members with the best. Call or email us to apply for our limited time loan now.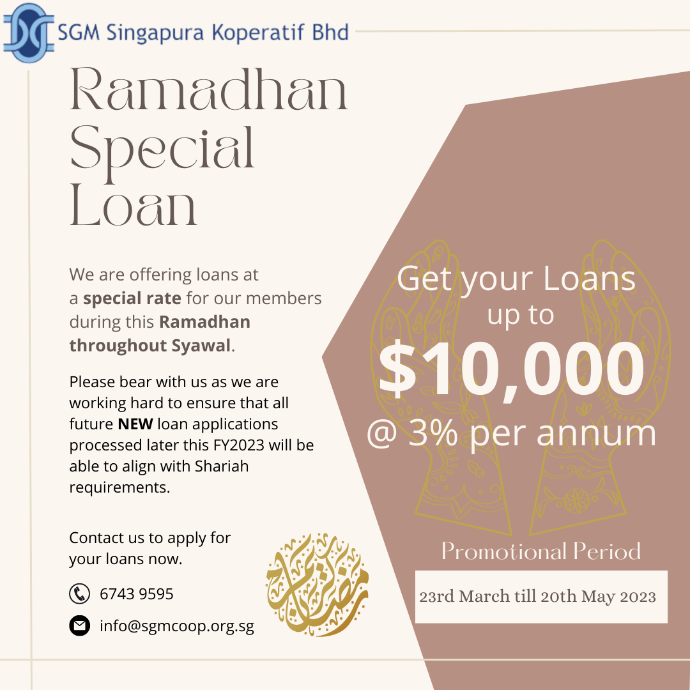 L I N A M O S Ramadhan Promotion
Lina Mos are excited to offer a limited-time deal on their fragrance sets! There are only 130 sets available, so act fast before they're gone. As a special bonus, members who purchase these sets will receive an additional 5% discount.
To take advantage of this offer, simply send an email to enquiry.lmfragrance@gmail.com. Don't miss out on this opportunity to elevate your scent game!
* Disclaimer: These are not SGM's products and the information contained in that external site is provided on an "as is" basis by a third party.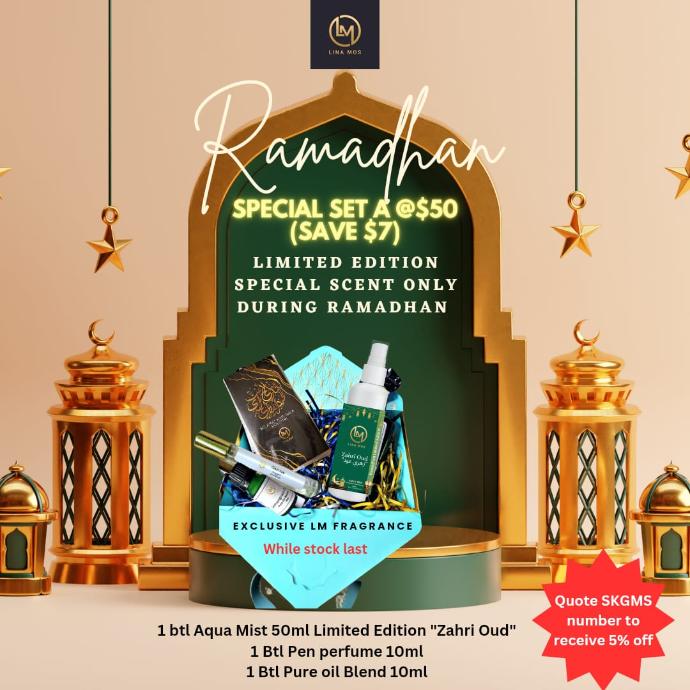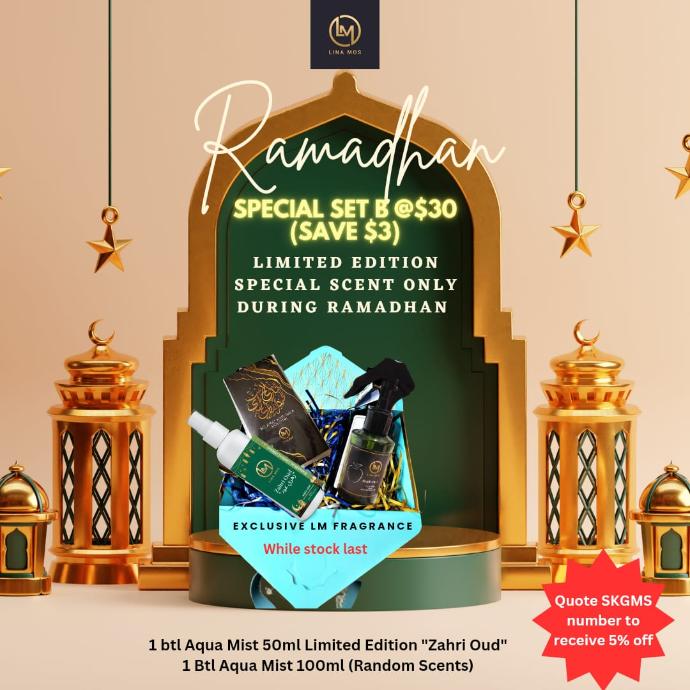 Singapore Malay Teachers' Co-operative Limited (SMTC), also known as Syarikat Guru Melayu Singapura Koperatif Bhd (SGM) is a non-profit organisation based in Singapore to provide quality financial and other personalized membership products and services for our Muslim teachers.
We aim to provide a warm and caring environment on which we built our trust to reach out to our valued members.
Our services includes Savings and Loans and we are working hard to align them with Shariah principles. We also have two (2) childcare centres to ensure that we groom our children to be future leaders of Singapore.
- SGM Murni @ Tampines
- SGM LittleKidz @ Rivervale
Please feel free to contact us for any enquiries about our membership or if you are already our member, kindly do not hesitate to contact us should you have any enquiries regarding our services.
Announcements
1) We are also upgrading our system and we encourage members to update their latest particulars. Please click here to update.
2) Members are to note that we are unavailable from 12pm to 1pm for our lunch break and we will serve you after. Thank you for your understanding. (Not applicable for the month of Ramadhan)
3) We have adopted a 5-day work week with effect from 1 September 2022.
4) Get updated on SGM's latest news, lifestyle articles and worldviews from the contributions of fellow members and staff. Get your copy and download it now!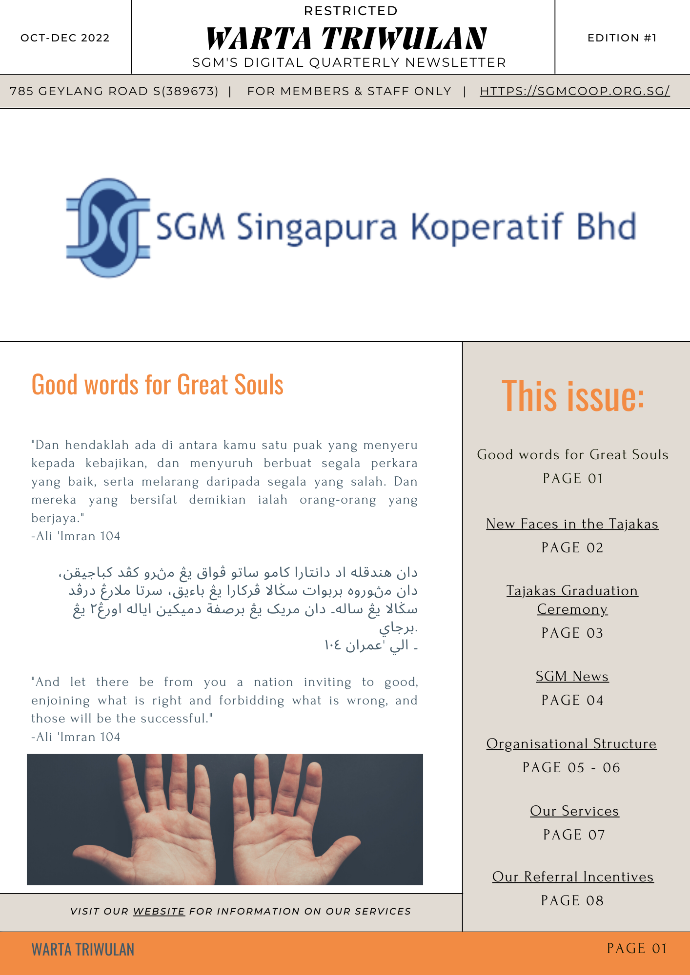 I've been a member for more than a decade and have always been pleased with it's friendly and efficient services
SGM made it easy for members to obtain loans and other financial services.